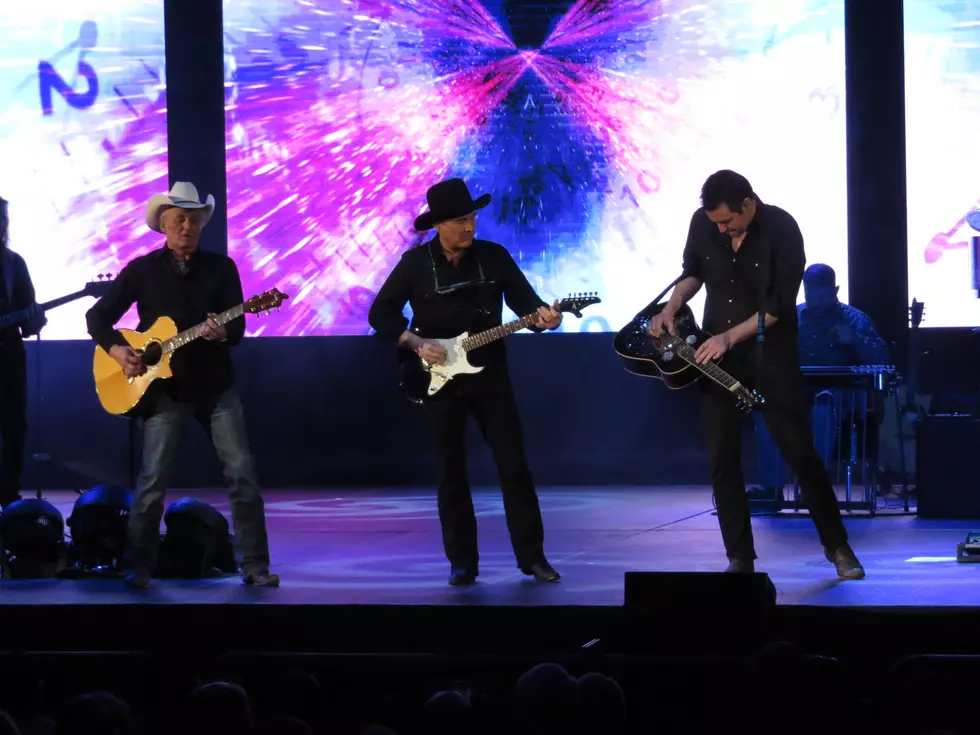 Clint Black and Family Concert Takes Us Back to the 90's(PHOTOS)
Photo By Julie B
Clint Black's "Mostly Hits and The Mrs" tour came to the Five Flags arena Sunday night evening.
Clint along with his wife; Lisa Hartman Black and their daughter Lily Pearl Black performed for over 2 hours. Clint has had 22 number-one singles and has sold over 20 million albums. Every song was like a walk down memory lane...."A Better Man", "Killin Time", "We Tell Ourselves", "When My Ship Comes In", "A Good Run of Bad Luck", "Summer's Comin", "Like the Rain", "Nothin' But the Taillights", and the #1 duet with Lisa; "When I Said I Do". A very talented; Lily Pearl even debut her first single "Never Knew Love".
Clint even paid tribute to one of his idols Merle Haggard.  Clint, Lisa, and Lily Pearl also showed off their harmonies on the Crosby Stills, Nash & Young classic "Teach Your Children".
Clint also showed off his sense of humor, cracking jokes and poking fun at his wife, daughter, and even himself.  He mentioned he had never seen an episode of "Knots Landing, the TV soap opera that his wife Lisa Hartman Black starred in, till after they were married. Then when mentioning his talented daughter Lily Black, Clint remarked "I'm responsible for half of that"
What an amazing night of country music and entertainment! To see a list of upcoming concerts and events  just CLICK HERE
"Mostly Hits and The Mrs" Tour