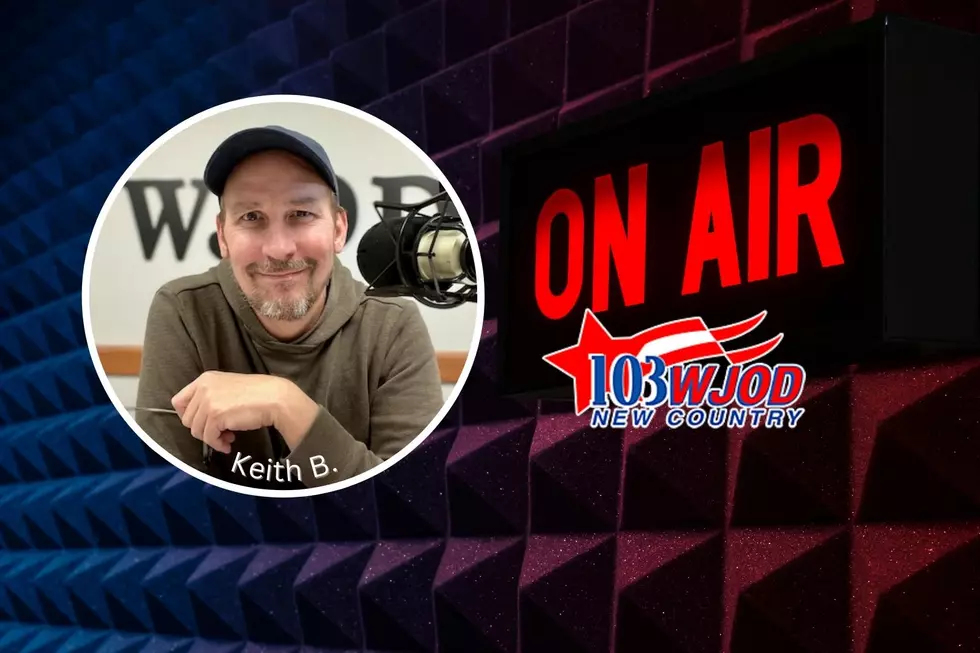 The Good Morning Rodeo Round-Up – 10/20/22
Photo Credit: Keith B. via Canva
Good Morning Rodeo Round-Up for October 20, 2022
It was another fun & exciting Good Morning Rodeo with the 6:30ish weather update from Karl Klopotic. 
Choose the Day with Karl K.
After the forecast, I offered up the National Days for Karl K. to choose from:
Get to Know Your Customers Day

Get Smart About Credit Day

Chicken and Waffles Day. 
Three marvelous days to choose from, but Karl and I both went with Chicken and Waffles Day after Karl revealed that he had never eaten the sweet and savory combo. 
Rodeo Really Tough Trivia
At 7:10, we went down the Chicken and Waffle Rabbit Hole for the Rodeo Really Tough Trivia Question. 
I began by discussing the flavorful history of the savory and sweet combo. I talked about the colonial period of the 1600s and the Pennsylvania Dutch take on the dish with stewed chicken covered in gravy. That didn't sound too appetizing, so I decided to look at the sweetness of the maple syrup ingredient. 
That led to the Rodeo Tough Trivia Question: What U.S. State leads in the production of Maple Syrup?
New Hampshire

New York

Vermont

Maine
Winner Winner Chicken Dinner! 
Mylee Lange was caller #5, and she had the correct answer: Vermont!
Fun Fact: Vermont is the most significant U.S. maple syrup-producing state, generating 2.5 million U.S. gallons in 2022.
Happy Birthday Shoutouts for October 20, 2022
LUCAS EASTMAN DUBUQUE (16TH BDAY)

PAT HALSTEAD GALENA

CATHY FISHER (69) GUTTENBURG

JERRY & NANCY PINS of PEOSTA - 38th ANNIVERSARY!
Country Music Flashbacks
Grandpa Jones was born on this day in 1913. An American banjo player and a classic country singer, Grandpa Jones is a member of the Country Music Hall of Fame and starred on the Hee Haw tv show. Jones passed on February 19, 1998, at the age of 84.

Jimi Westbrook from Little Big Town is celebrating a birthday. He was born in 1971.

Country singer Clint Black married actress and singer Lisa Hartman in 1991. BTW: They will be in concert on Sunday, November 20, at the Dubuque Five Flags Center.

Tim McGraw's album Southern Voice was released in 2009. The top single from the album is "It's A Business Doing Pleasure With You." 

Carrie Underwood's "Temporary Home" was also released on this day in 2009. The song became her ninth #1 single. 
"Temporary Home" is Today's Good Morning Rodeo Flashback Song. 
That's the Good Morning Rodeo Round-Up for October 20, 2022. Please join the Good Morning Rodeo on weekday mornings from 5 am to 10 am and Saturdays from 6 am to 10 am. On 103.3 FM or download our free app and listen from anywhere.
YEE HA!
Businesses that Dubuque Could Use!
Businesses and attractions that would be right at home in Dubuque, Iowa.