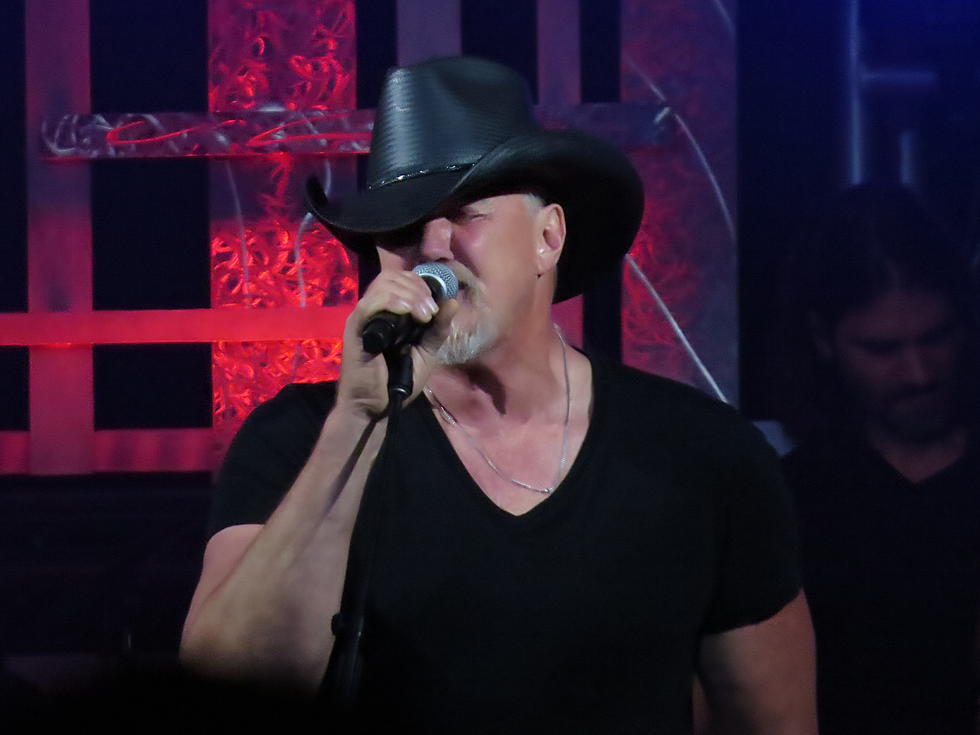 Saturday Night was Party Time at the Jackson County Fair.
Photo by Julie B.
Trace Adkins and special guests Confederate Railroad rolled into town Saturday night.  One would say the night was a bit nostalgic too.
Confederate Railroad ; lead by Danny Shirley, got the party started.  They sang "Queen of Memphis", "When You Leave That Way You Can Never Go Back",  "Daddy Never Was the Cadillac Kind" and "Trashy Women".
The party kicked into higher gear once Trace Adkins took to the stage.  Trace sang crowd favorites "(This Ain't) No Thinkin' Thing", "Chrome", "Songs About Me", "You're Gonna Miss This", "Every Light in the House", "Ladies Love Country Boys" and "Honky Tonk Badonkadonk".
What an incredible night filled with awesome music, perfect weather and large crowd to enjoy it.
Hard to believe the county fair season is winding down.  But after a year of no music it made this year even more appreciated.  Can't wait until next summer!!!