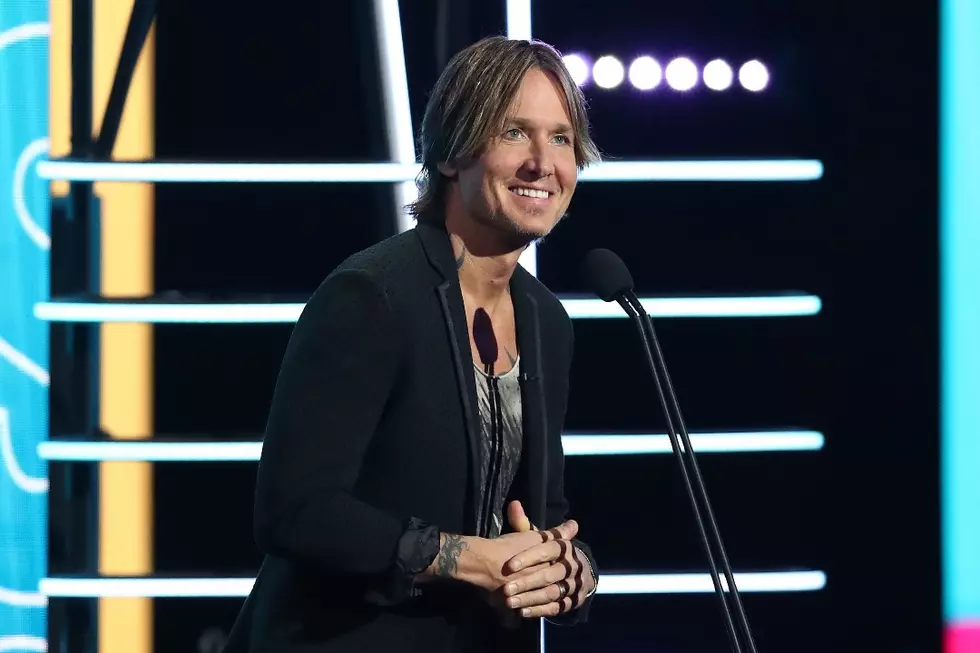 Keith Urban Thinks the ACM Entertainer of the Year Category Needs a Name Makeover
Mark Metcalfe, Getty Images
Keith Urban is going into the 2019 ACM Awards with two nominations: one for Male Artist of the Year, and one in coveted Entertainer of the Year category. The country superstar is the reigning CMA Entertainer of the Year, thanks to his work serenading and entertaining his fans, but he's of the belief that the category's name needs a bit of a makeover.
"Well, I know the criteria isn't purely about live performance," Urban tells his record label, "but I've always felt that that's what it is, otherwise I thought it probably should be called Artist of the Year."
According to the Academy of Country Music's website, the factors and criteria that are considered for Entertainer of the Year nominations include radio success, record sales, music video success, vocal performance, touring and concert ticket sales, artistic merit, television appearances, songwriting, success in digital media and, finally, contributions to the country music industry. From there, the winner is chosen by a vote of the ACM's professional membership.
The Wild Secret History of the ACM Awards
"I've always loved putting on concerts and tours and shows and really tried to put on something that's incredibly entertaining and engaging," continues Urban, whose dedication to performance production shows in his live sets. "I probably obsess about that part of what I do equal to making records."
Urban has never won an ACM for Entertainer of the Year. However, he has been nominated nine times for the honor dating back to 2005.
The 2019 Academy of Country Music Awards will air live from the MGM Grand Garden Arena in Las Vegas on April 7 at 8PM ET on CBS. The show will be hosted by Reba McEntire.
Remember: The best way to watch the ACMs is on TV, with ToC on your phone!
'90s Country: Backstage at the ACM Awards