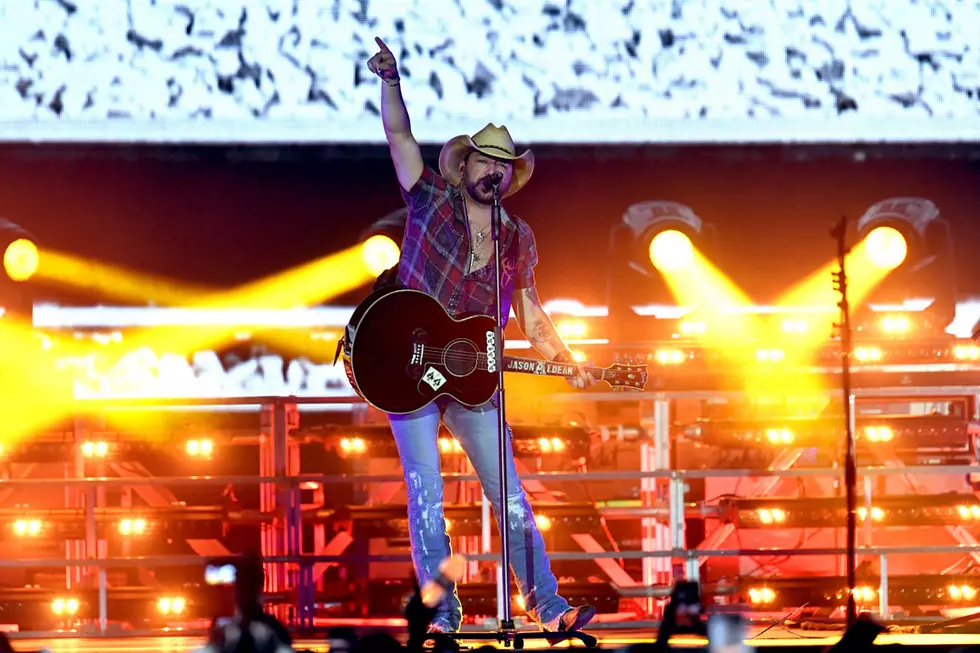 Hear Three More New Jason Aldean Songs From His Upcoming Album, '9'
Kevin Winter, Getty Images
Jason Aldean gave fans the best start to the week when he dropped four new songs and announced his new album, 9, on Monday (Sept. 9).
In addition to new single, "We Back," he also shared "Blame It on You," "I Don't Drink Anymore" and "Keeping it Small Town," all of which stay in line with the country-rock with a hint of R&B sound he's been known for over the course of his career.
Listen to Jason Aldean, "Blame It on You"
"Blame it on You" opens with bold electric guitar as the lyrics finds him taking the fault for a breakup, knowing he can't blame anyone but himself for the reasons she left. "I could blame it on the whiskey / I wouldn't blame you if you didn't even miss me / Gave you a million reasons girl / Not to be with me / I could say I never knew / I could drink around the truth / But I can't blame it on you," he croons.
"I Don't Drink" follows suit, the slow moving, tear-in-my-beer lyrics again finding the main character taking responsibility for a breakup. But this time, he owns his rowdy ways and hopes he finds someone who will love him as is. "So I don't drink anymore / Ever since she left / I don't drink anymore / And I don't drink any less," he sings, the hint of steel guitar making it the most traditional-leaning style of each of the new songs.
Listen to Jason Aldean, "I Don't Drink Anymore" 
Aldean keeps life simple on "Keeping It Small Town," which features the normal tricks of a country song with references to the hard work of the blue collar people in small town America, red dirt on their boots and saving up the "good stuff" for end of the week fun.
Listen to Jason Aldean, "Keeping It Small Town"
All three of the tracks, along with "We Back," will be included on 9, a number that's significant to the country superstar.
"Early on I always thought if we ever got to make nine albums, I'm going to call it '9.' It was my baseball number growing up, and it's just kind of always been my lucky number. I remember cutting the first album and thinking 'that's forever away,' and now here we are. I don't know, it's really special we made it this far – so, it's more for me than anybody else – but, it means a lot," he explains in a press release.
9 is set for release on Nov. 22.
Jason Aldean Has One of the Top 2000s Country Albums — Find Him Below!