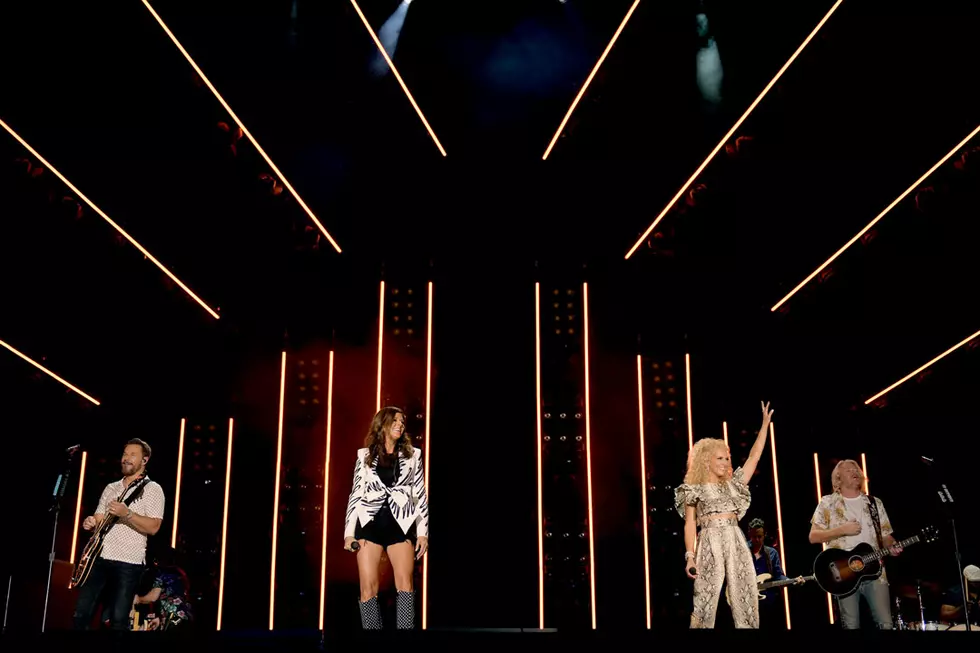 Little Big Town Preparing 'Cinematic' New Album, 'Nightfall'
Jason Kempin, Getty Images
The project, set for release on Jan. 17, will host the first single "Over Drinking" and moving song "The Daughters" that saw its debut in early 2019. According to the Associated Press, the group has been working on Nightfall for a year and produced the record themselves.
"The record feels kind of cinematic to me, but there's also a lot of beautiful intimate moments," Karen Fairchild says.
"Over Drinking" — Little Big Town's New Single
"Over Drinking" finds them utilizing the work of top Nashville songwriters and some previous collaborators, including Hillary Lindsey ("Girl Crush") and Jesse Frasure ("Summer Fever"), along with Ashley Gorley, Cary Barlowe and Steph Jones. LBT heard the track after the album was complete, but felt a gut reaction and knew they had to include it on the project, so they transformed their dressing room into a studio while on the road.
"I think it's the fastest we've ever heard a song, turned around and cut it," Fairchild says.
Nightfall serves as the follow-up the band's 2017 album The Breaker that featured "When Someone Stops Loving You," "Happy People" and the chart-topping hit, "Better Man" given to the group by writer Taylor Swift.
LBT made impact with the release of "The Daughters," the lyrics and their poignant harmonies shining a spotlight on the overwhelming pressures women face in society. "It just seems like it feels really needed right now," Fairchild shared with Taste of Country about the song. "Just encouraging champions for the girls out there."
WATCH: Country Fans Are Loving Our New RISER Riley Green
See 18 Country Singers Saving Traditional Country Music: