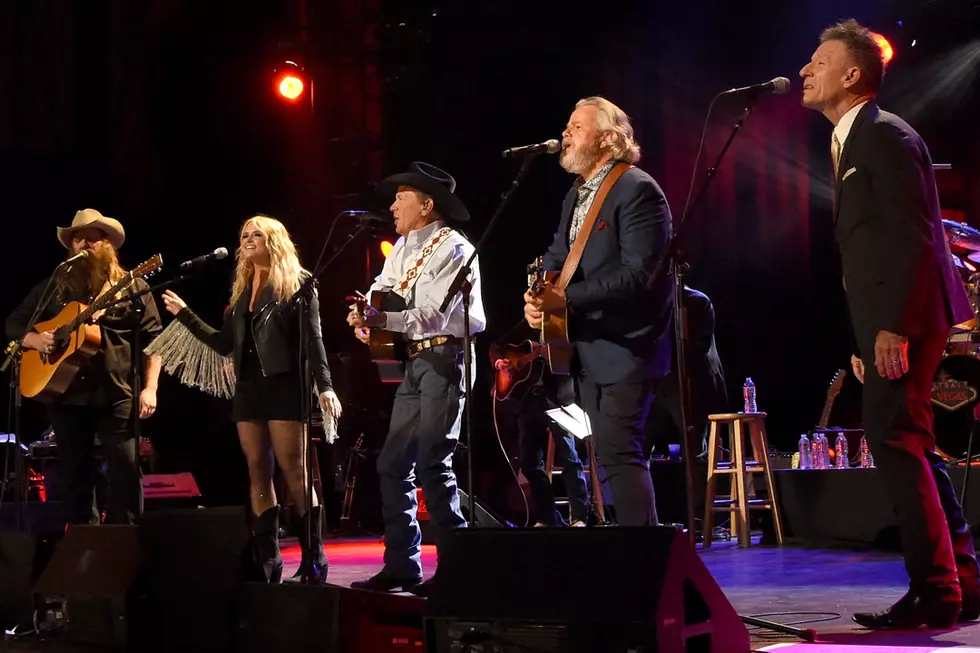 Hand in Hand Benefit Pulls in Whopping $44 Million for Hurricane Victims
Rick Diamond/Hand in Hand, Getty Images
Americans truly stepped up for the Hand in Hand benefit concert on Tuesday night (Sept. 12), donating a total of $44 million during the one-hour broadcast, based on early figures from ABC News.
The telethon took over four major networks, with celebrities from all walks of life donating their time to help bring in relief funds for the thousands of people affected by Hurricane Harvey and Hurricane Irma in Texas, Florida and across the Caribbean Islands. Country music played a big role in the telethon, with the Nashville portion taking place at the historic Grand Ole Opry.
Miranda Lambert Rolls up Her Sleeves Up for Hurricane Relief
But the work of the country music community is just beginning. Bryan has stepped up to donate the proceeds from his upcoming Houston tour date on Sept. 22 to a local nonprofit, Houston Community Fund. He's also invited Hurricane Harvey first responders to the show, free of charge.
Country Singers Send Thoughts and Prayers to Texas
We Promise You've Never Seen a Cover Quite Like This!