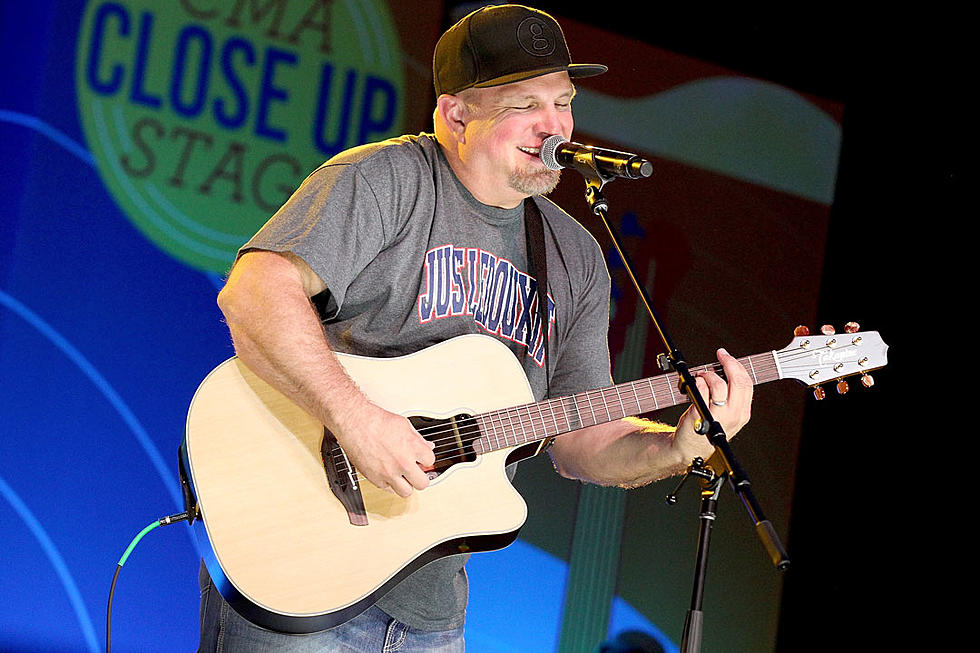 Garth Brooks' 'Triple Live' Album Release Delayed
Terry Wyatt, Getty Images
The album was originally scheduled to be part of the Anthology Part III Live release in November, but during a press conference at the Country Music Hall of Fame in Nashville on Wednesday (Oct. 17), the superstar shared that the release of Triple Live will be pushed back, citing marketing reasons.
Garth Brooks Songs Ranked Worst to First:
Brooks is partnering with Amazon to release Triple Live, and the corporate sponsor is putting together a special campaign for the innovative project. As a result, they've put a hold on the release date.
"Amazon has a wonderful promotion idea that will not happen this fall, so we're going to delay Triple Live coming out," Brooks explains.
Anthology Part III Live is still set for release on Nov. 20, 2018, and Triple Live will still be considered a part of that collection when it comes out on a to-be-announced date. "I like it. This gives Triple Live its own kind of window in the Anthology," Brooks adds. A limited number of fans were able to pre-download a digital copy of the special project for free in August.
Anthology is a five-part series that offers fans a deep look into Brooks' extensive career, chronicling his first gig at Opryland to performing for a million people in Central Park. Part III will feature 52 live recordings across five CDs, along with a comprehensive photo album that includes more than 100 shots from his live shows.
Triple Live focuses on the three years Brooks spent on his massive World Tour that ran from 2014 to 2017. Over the course of three CDs, find live renditions of hits like "The Thunder Rolls," "Rodeo" and "Friends in Low Places."
You've Never Seen "Up Down" Singer Morgan Wallen Like This: 
See Garth Brooks and Trisha Yearwood's Cutest Pics Together: