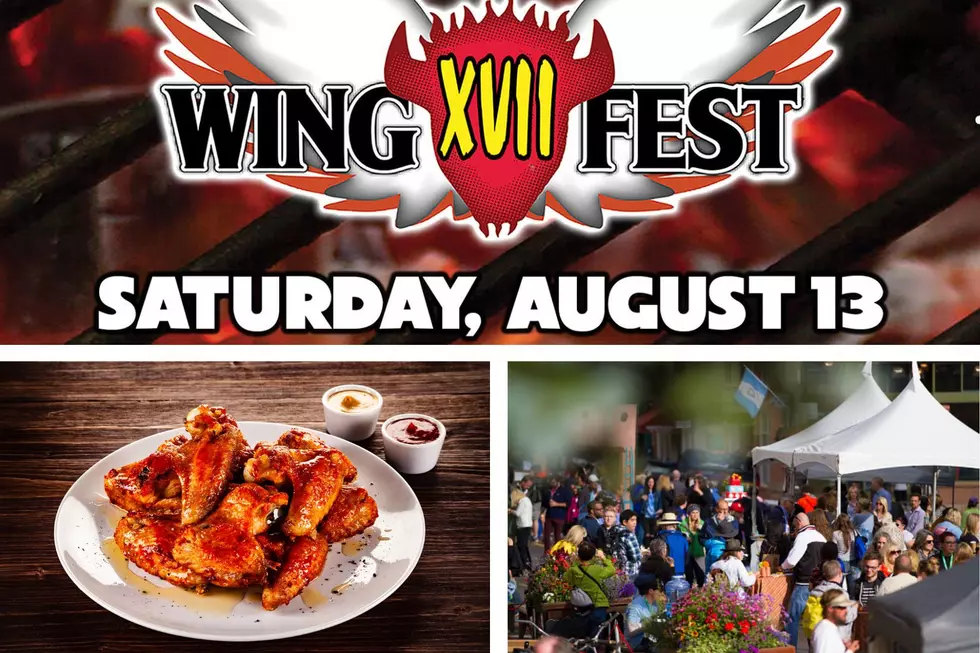 Wings, Beer, Fireworks, and Rides at The 17th East Dubuque Wingfest
Photo Credits: East Dubuque Wing Fest (flyer); gbh007, Creative Services (wing platter); georgealmanza, Creative Services (festival)
What could very well be East Dubuque's tastiest, most mouth-watering summer event is set for a return this Saturday, August 13th!
East Dubuque's Wingfest XVII kicks off this Saturday on Sinsinawa Avenue in Downtown East Dubuque. The annual event, sponsored by RT&T Enterprises and RT&T Repair this year, starts at noon and goes until 10pm.
On the docket is a full slate of events for folks of all ages, including free inflatable rides, kids games, a wing tasting open to the public, and live music all afternoon and evening.
A wing tasting is set to begin at 2pm with tickets for only $10. In addition, food vendors will be serving all day, offering a wide variety of different wings and sauces, both hot and mild!
Mike Meyer joined us over the phone to talk about the 17th annual event:
It's an exciting party with 21 different cooks, about 20,000 chicken wings [....] each one of those cooks puts together like three or four of their best recipes. [The staff gives] away punch-cards for $10 [where you] get ten wings and away you go.

 
Complementing an atmosphere fueled by wings, beer, fireworks, and rides will be a couple of Nashville artists playing live music all afternoon and evening. The band Secrets will take the stage from 1-4:30pm with Mark Burke (5:30-7pm) and JB Crockett (7:30-10pm) following later in the evening.
Mike also made sure to note what a fun event this is for all the kids who come out:
There's four or five big inflatable rides that the kids get to ride for free [....] It's free because of our great sponsors.

 
You can find more information on East Dubuque Wingfest XVII on their Facebook page.
LOOK: Here are the best small towns to live in across America