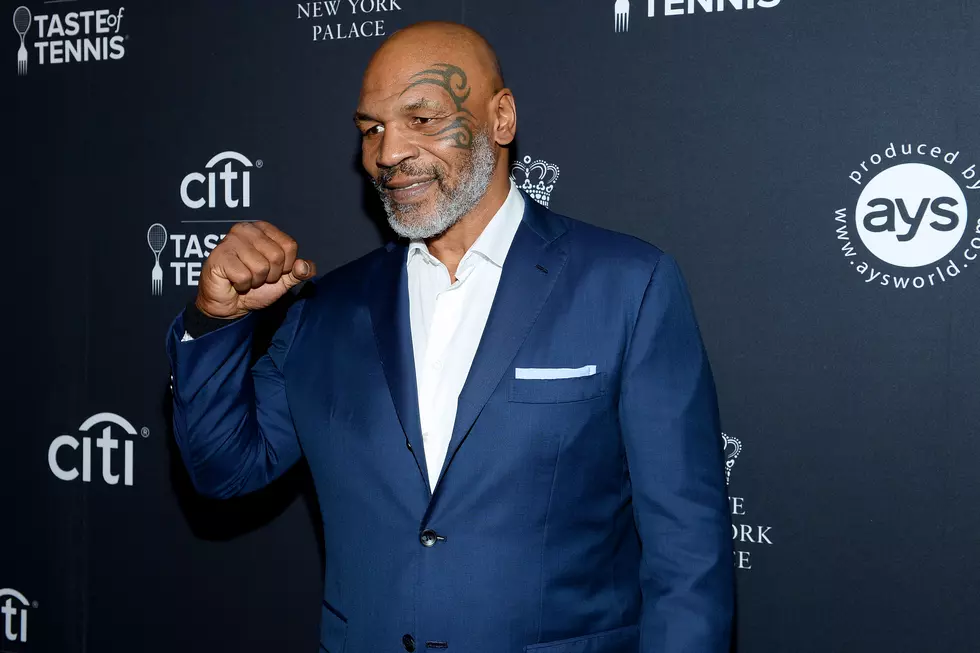 Why Was Mike Tyson Spotted Training In Iowa?
Getty Images for AYS Sports Mark
Iowans get pretty excited when we see things in our state that aren't normally here. Bear, moose, bobcats, mountain lions. But that also goes for celebrities too. When someone like Ashton Kutcher or Kurt Warner show up, we're excited but not shocked. They grew up here after all. But what on earth was Mike Tyson doing in Des Moines last weekend?
If you search social media, you'll see that the former heavyweight champion was in Des Moines this past weekend. Was he training for his next fight? Looking at real estate options in the Midwest? None of the above I'm afraid. He was doing what so many of the rest of us do on weekends. Following his daughter who plays youth sports. Tennis to be exact, and she is apparently very good!
The 54-year-old Tyson, according to the Des Moines Register, was with his 12-year-old daughter Milan Tyson, who was competing at the United States Tennis Association tournament at Life Time's facility. He wasn't a big fan of the weather either, saying in a TikTok video, "I came to see my daughter play tennis and this is bulls---! Purely out of love, only love. It's freezing!"
According to Tennis World USA, Milan Tyson has been training with tennis celebrities like Serena William's trainer, and 16-year-old Coco Gauff.  The Register reported that while in town, Tyson also worked out at Urbandale's Life Time Fitness. He apparently drew quite a crowd during his workout. But the former champ was friendly, chatting with gym-goers and posing for numerous pictures.
Weird Things You'll See in Iowa