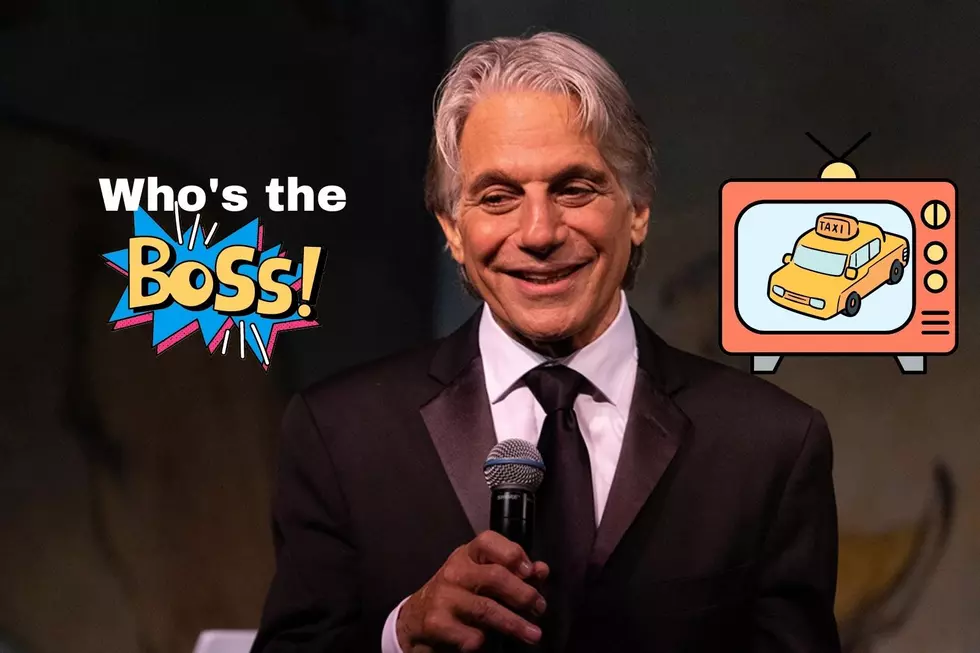 TV Star Tony Danza to Perform Homecoming Show at U of Dubuque
Photo Credit: University of Dubuque via Canva
Tony Danza starred first as Tony Banta, the affable part-time boxer and cab driver on the hit television comedy Taxi. The show and cast won accolades and awards over its successful five-season run.
Then came the memorable character Tony Micelli, a former baseball player, housekeeper, and single father on the award-winning and longtime 80s sitcom Who's the Boss?
Before his long string of television, film & stage successes, Tony Danza was a history major at the University of Dubuque, where he attended on a wrestling scholarship. Go Spartans!
This fall, for one night only, University of Dubuque alumnus Tony Danza (C'72, HON'04) returns to his alma mater for an exceptional Homecoming performance of his hit live show, Standards & Stories, at 8 p.m. Saturday, Oct. 22, 2022, in John and Alice Butler Hall, Heritage Center.
The one-night engagement also celebrates Danza's 50th class reunion.
 "Tony is a live wire who tap-dances, plays the ukulele, tells stories, and radiates irresistible charm. He exudes the kind of charisma that can't be taught!" - The New York Times
"I've been lucky. Lucky to come to the University of Dubuque and lucky to still be around and be able to come to our class' 50th reunion. Adding to all of this luck, I get to perform during the weekend. It's a great honor to be a part of the reunion weekend and to pay tribute to the University because much of who I am today is a result of the time I spent here. I want to thank the school's staff, present students, my classmates, and everybody else here at the University. And lastly, all I can say is, fight on Spartans down the field, onto victory," said Tony Danza.
WHAT:                  Tony Danza: Standards & Stories
WHEN: 8 p.m. Saturday, Oct. 22, 2022
WHERE: John and Alice Butler Hall, Heritage Center, University of Dubuque
TICKETS: Public: $34 - $52
UD Affiliates (UD Faculty and Staff, UD Alumni, Parents of Current UD Students, Military/Veterans, Groups of 10 or More): $29 - $47
UD Students: First ticket $10; additional tickets $29 - $47
Ticket prices increase by $5 at midnight on the event day.
Danza and his four-piece band have entertained audiences around the country with their hit live show, Standards & Stories. 
Danza combines timeless music with wit, charm, storytelling, and a dash of soft shoe and ukulele performances. Danza performs a selection of his favorite standards from the Great American Songbook while interweaving stories about his life and personal connection to music.
Tickets for Tony Danza: Standards & Stories can be purchased from 11 a.m. to 2 p.m. Monday through Friday and 90 minutes before events at the Farber Box Office, Heritage Center, University of Dubuque, 2255 Bennett Street, by calling 563.585.SHOW; or by visiting www.dbq.edu/heritagecenter.
10 Actors Who Got Different Roles Than They Auditioned For