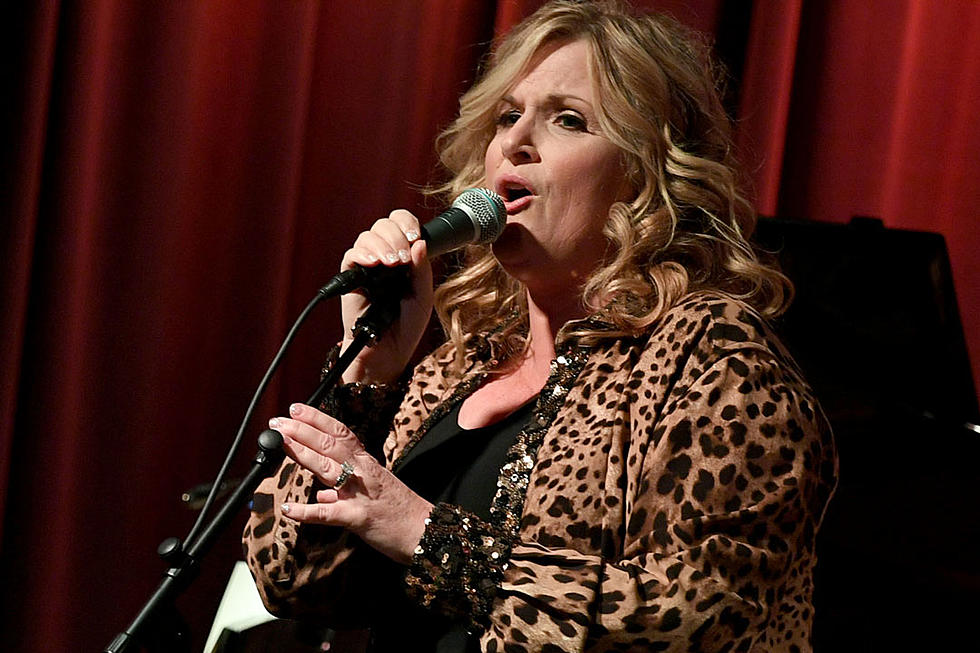 'Let's Be Frank' Gave Trisha Yearwood a Sense of Freedom
Kevin Winter, Getty Images
Trisha Yearwood has a special way of honoring the past, like how she transformed the studio of renowned Nashville photographer Jim McGuire into her own creative space. With captivating photographs of the likes of Johnny Cash and the historic Ryman Auditorium lining the walls, it's clear that Yearwood has persevered a hidden gem of Nashville's history. She boasts this same reverence on Let's Be Frank, interpreting 11 standards originally recorded by Frank Sinatra.
"In researching Frank, I read that he really studied the lyrics. He would sit with the lyrics and read them as a story or a poem, and really figure out, 'how do I want to tell this story,'" Yearwood shares with Taste of Country.
She used this technique when recording Let's Be Frank, a longtime dream come to fruition, as she's included these classic songs in her live show for 20 years and harbored a sentimental connection to them for even longer. The project allowed Yearwood to flourish, whether embracing swing music on "Witchcraft" and "Come Fly With Me" or experiencing a revelation upon finding an audio recording of Judy Garland singing an unknown verse of "Somewhere Over the Rainbow."
"That's such a hopeful song, but it starts off with a verse of when everything feels like it's just wrong, this is what you can do," she says, having using the original melody and lyrics in her rendition. "It really sets it up in a whole different way."
Yearwood's admiration for Sinatra began during childhood when her mother introduced her to the standards she grew up enjoying. "My mom is really the reason I love this music," Yearwood recalls fondly, pointing to her mother's college class ring on her hand. "I don't wear it very often, but I wore it for the recording of this record and I felt her with me."
Yearwood unabashedly admits she's not one to reveal her emotions easily. But while singing "I'll Be Seeing You," a nostalgic ballad about the memory of a loved one that lives on in places of comfort, she let herself feel the emotions of capturing her mother's spirit.
"It's the only song that I actually got emotional recording," she relates. "If you think about it in terms of someone who's not with you anymore that you see everywhere, it's beautiful. It's really about her to me."
Let's Be Frank marks the singer's first solo album release in more than a decade. She admits she didn't intend to go such a length of time without releasing an album, but other passion projects like her cooking show Trisha's Southern Kitchen and performing for audiences of thousands on the three-year World Tour with husband Garth Brooks took precedent. But creating the album has re-lit her fire for music.
"I don't know if it comes with age, but there's a freedom that comes with just remembering why you did this in the first place," she says with confidence. "We've been gone, but now we're coming back with a vengeance."
Let's Be Frank is currently on sale at Williams-Sonoma and becomes available everywhere on Feb. 15. Yearwood is also slated to release a new country record in the fall.
Garth Brooks and Trisha Yearwood's Love Is Goals, Clearly: