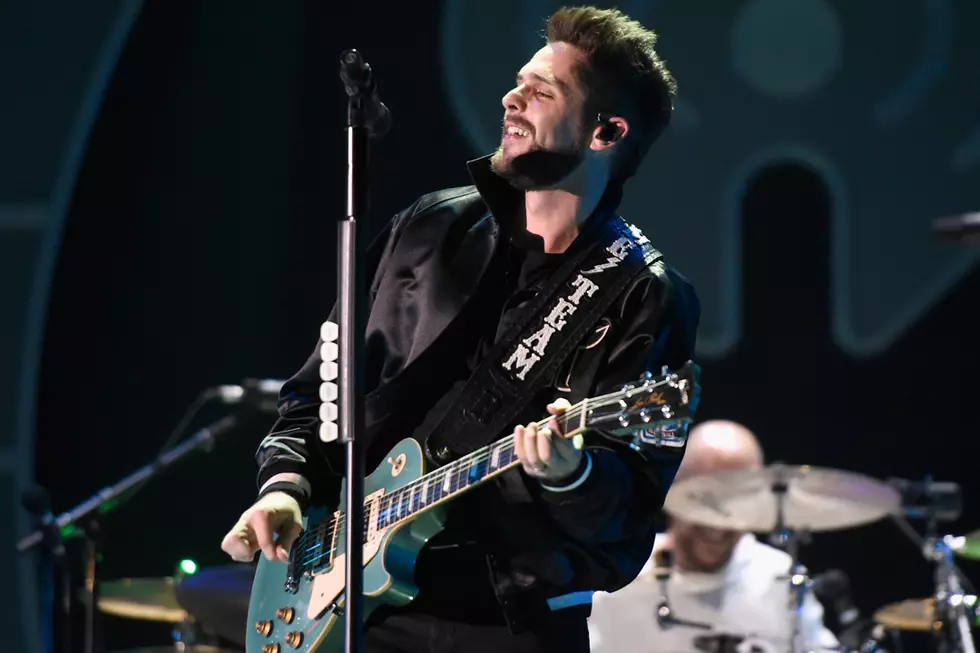 Thomas Rhett Wants to Be a Good Role Model for Kids
David Becker, Getty Images
When Thomas Rhett gets on stage, he becomes a superstar, but he's still conscious of how he wants to present himself to the people in the audience — especially his younger fans.
Rhett admits he takes the kind words he receives from mothers of his young fans to heart, feeling a sense of pride in knowing they respect how he carries himself both onstage and on social media.
"Probably some of the best compliments I ever receive are when I do check on Twitter or Instagram and read like some of the comments people leave on photos," Rhett tells his label, Big Machine Label Group. "I do love when moms of little kids will comment and say, you know, 'We love how you and Lauren are stand up people on Instagram' and all that kind of stuff."
Watch Thomas Rhett Singing With His Dad as a Kid!
As a father of two young girls himself, the "Marry Me" singer is mindful of how he acts while performing in front of crowds of people where he knows children are in attendance, taking his position as a celebrity seriously.
"I do have a lot of kid fans you know, and I do try to like watch my mouth onstage and you know all that kind of stuff," he says. "But I just want to be a good role model for little kids that are coming to those concerts that can get kind of rowdy.  At least in the midst of the rowdiness, I just want to be like a good figure for them."
Rhett and his wife Lauren brought home eldest daughter Willa Gray in May of 2017 following an exhaustive process of adopting her from her native country of Uganda. Her sister Ada James was born in August. The burgeoning superstar launched his 2018 Life Changes Tour on April 5 in Tulsa, Okla., and continues on the road through October.
10 Pics That Prove Thomas + Lauren Are a Match Made in Heaven
We Guarantee You'll Snort-Laugh Watching Our New Series That's What She Said