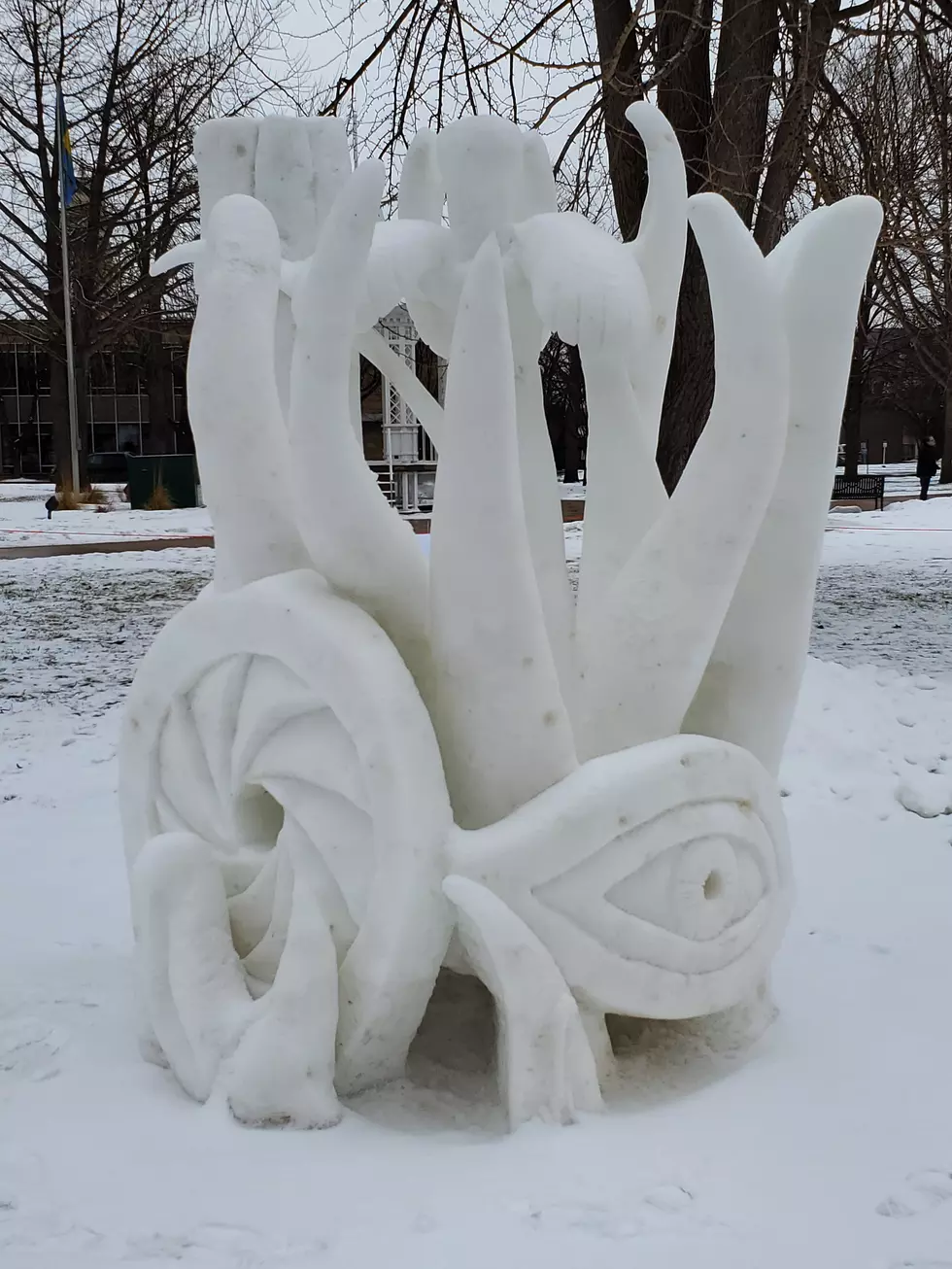 Snow Sculpting @ Washington Park
Photo by Julie B.
Have you driven by Washington Park this past week? You would have notice some pretty cool looking snow sculptures being created. Sculptures were created during the Winter Arts Snow Sculpting Festival (Feb. 5-8th).  Here are photos of the completed sculptures...enjoy.  
What sculpture is your favorite???