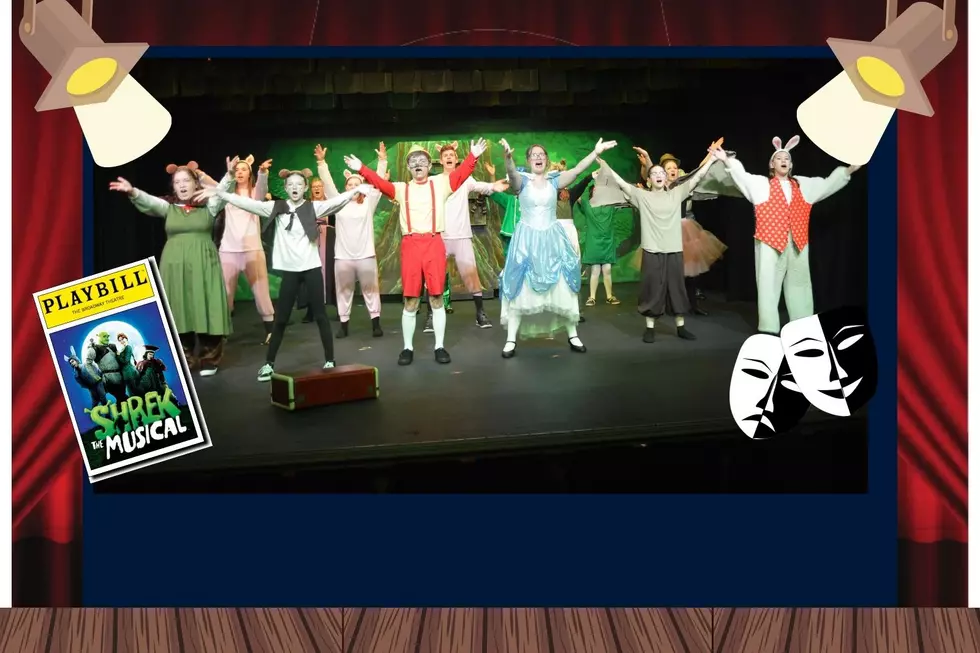 Shrek the Musical Hits the Right Notes at Bell Tower Theater
Photo Credit: Keith B. - Bell Tower via Canva
Live theater is always a treat to experience. Dubuque's Bell Tower Theater is at the forefront of great local productions featuring area youth and aspiring actors.
In its twentieth season, the Bell Tower Theater provides a high-quality and dynamic community program of live theater, education, and events for residents and visitors to the Tri-State Area.
The 9th-Annual Summer High School Show is now underway, with Shrek the Musical performed by a cast of Dubuque's most talented teens. 
The musical is based on the Oscar-winning film, bringing the story of the lovable green ogre and his princess to life on stage. The faraway kingdom is now as close as Fountain Park on Asbury Road,
Listen to Interview
Miki Robinson and Anna McClain visit the Good Morning Rodeo
The two-act production with ogres and a wise-ass donkey is a funny, entertaining, and intimate affair showcasing talented local teens on-stage and behind the scenes. 
All of the favorite characters will be there, including Shrek, Princess Fiona, Donkey, Lord Farquaad, Gingy, Big Bad Wolf, and Pinocchio, to name a few.
The Bell Tower Theatre is small but comfortable, with plentiful seating, AC, and snacks to guarantee a pleasant experience. 
Performance Schedule
7:30 pm Performances—June 16, 17, 18, 22, 24, 25
2:00 pm Performances—June 19, 26
Tickets are $12 and are available at the Bell Tower Box Office and online at Belltowertheater.net
The Bell Tower Theater is a not-for-profit community theater. A grant from the County of Dubuque, including a portion from the American Rescue Plan, to the Bell Tower Theater, allows local youth to participate in the Summer Musical Program for free. 
Learn More and Purchase Tickets at Belltowertheater.net or call 563.588.3377.
Bell Tower Theater - 2728 Asbury Road - Dubuque, IA
The Cast of 'Friends': Then & Now