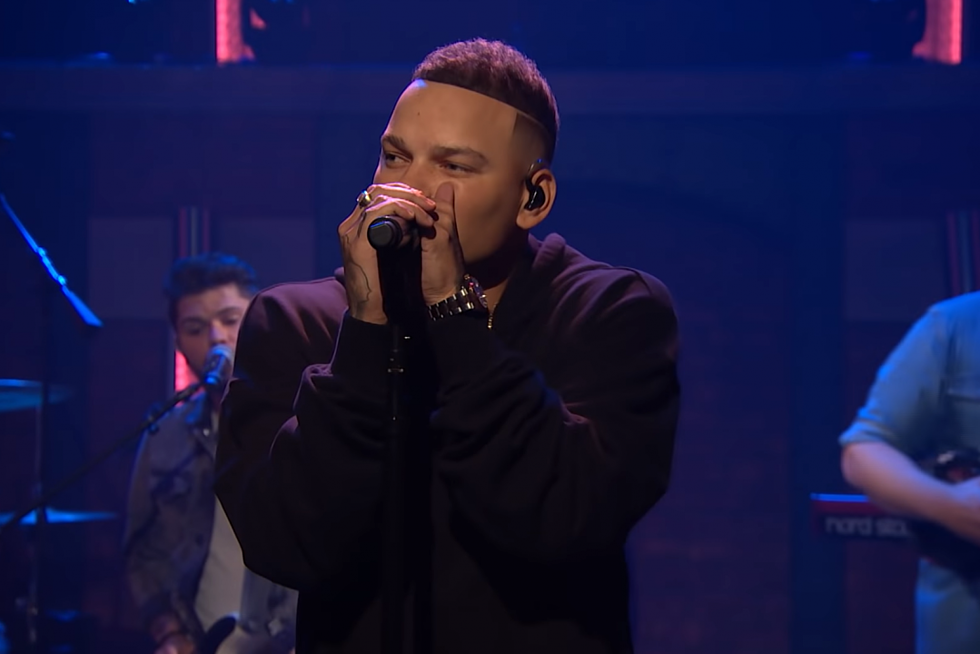 Kane Brown Brings 'Short Skirt Weather' to 'Late Night With Seth Meyers' [Watch]
YouTube
Kane Brown took to late-night television on Monday night (July 22), bringing with him a summer anthem. The country star performed his song "Short Skirt Weather" on Late Night With Seth Meyers on NBC.
"Oh my baby's made for short skirt weather / Yeah, she makes me wish summer would just go on forever / From them yellow polka dots / Blue jeans to leather / Oh, my baby's made for short skirt weather, Brown sings in the chorus. The track was written by Brown, Chase McGill and Will Weatherly.
"Short Skirt Weather" is a song off Brown's No. 1 sophomore album, Experiment. The Late Night audience ate up the infectious song.
"I wanted it to sound kind of '90s country ..." Brown tells ABC Radio of creating the song. "The first song I ever knew was 'I Like It, I Love It' by Tim McGraw, and that was the feel I was going for. And Dann Huff, the producer, played on that song, so he already knew how it sounded, and to me he killed it."
A writer came up with the song title "Short Skirt Weather," and, at first, Brown didn't like it. Once they began to start messing around with the idea, though, he fell in love with the song.
"We had a bunch of different things that we were saying in there that's now behind-the-scenes jokes," Brown notes. "And it was just a fun song to write."
Kane Brown's Truck Is Amazing!
See Kane Brown and Katelyn Jae on the Red Carpet!