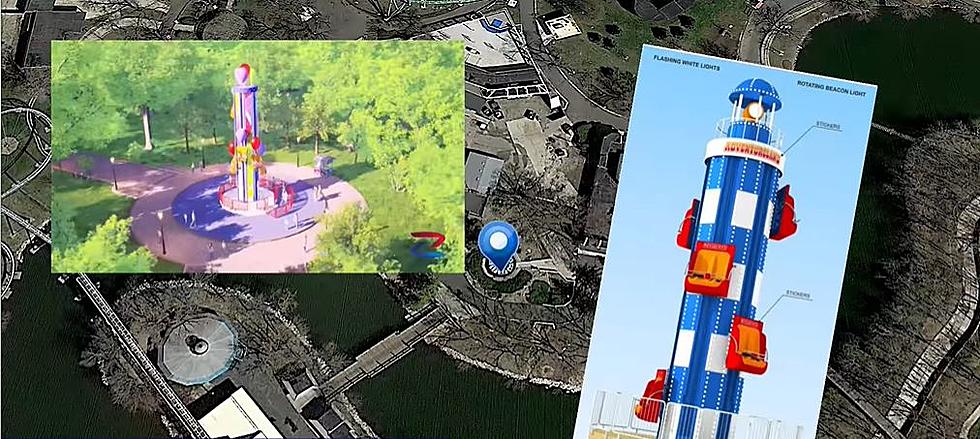 Iowa Adventureland Removing Three Rides, Adding More Attractions
Adventureland Facebook
Big changes are coming to a popular Iowa theme park. It wasn't that long ago that we were preparing for the new Dragon Slayer ride to open at Adventureland. Now, we have even more new attractions to be excited about!
According to KCCI, Adventureland Parks announced on their Facebook page that in 2022 they'll be saying goodbye to three classic, older rides including Lighthouse, Falling Star, and Lady Luck. It'll be sad to see these longtime rides going away, but there will be some exciting new additions.
What New Attractions are Coming to Adventureland in 2022?
The report states that 10 new attractions will be added to the theme park in 2022. Here's a brief breakdown and what's new or changing:
The Des Moines Renaissance Fair will be moving to the southeast corner of the park. It will have its own entrance from outside and inside the park and is expected to open in May.
The Warhawks ride will be located where the old entrance to the Dragon is.
Bernie's Swing will be near the Warhawks ride.
A new ride called The Lighthouse will replace the old Lighthouse ride that's going away.
NEW RIDE! The Revolution is a new swinging boat ride that will be will be near Sheriff Sam's Saloon.
Leap Frogs ride will replace Lady Luck.
Circus Balloons will be added near the Space Shot.
A small swinging boat ride called The Clipper will be by the Galleon.
The indoor ride Speedway Racers will be added to the Arcade building.
The Rockin' Rainbow, a rotating swing ride, will be added by the Space Shot.
KCCI confirmed with the park that the Raging River ride, where an 11-year-old boy lost his life in July, will be staying in the park. See video and photos of the new attractions coming to the park HERE.
You still have time to enjoy the old rides that are going away, as Adventureland is open weekends through September 19. Plan your visit before these rides are gone for good.
Weird Things You'll See in Iowa
50 Famous Brands That No Longer Exist