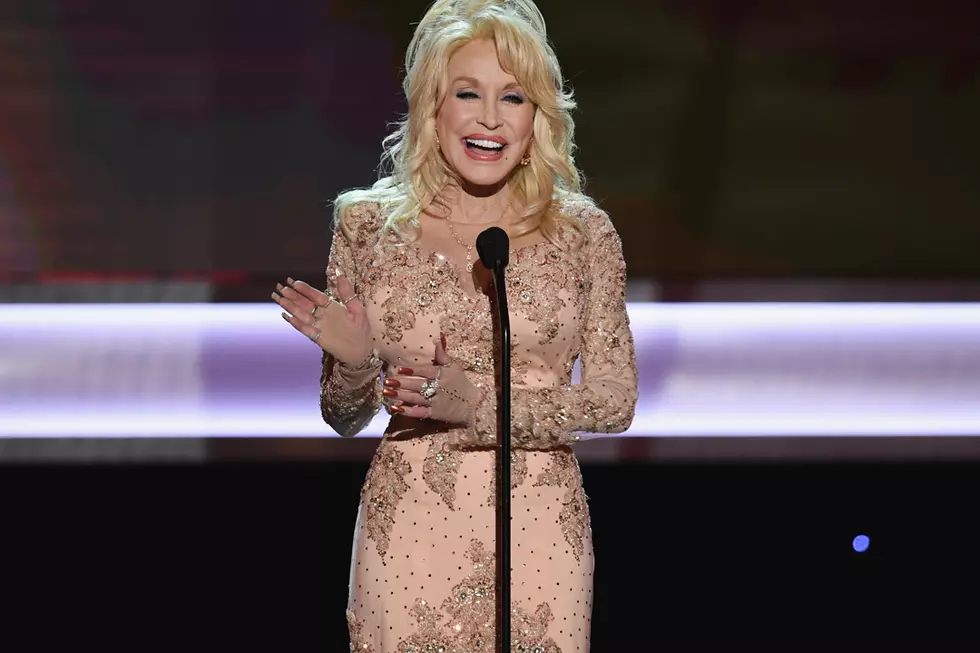 Dolly Parton Details 'Rainbowland,' a Song About Hope for Miley Cyrus' New Album
Kevin Winter, Getty Images
Not only is Dolly Parton an icon, she's also godmother to superstar Miley Cyrus, and is featured in a collaboration on the young trailblazer's new album. "Rainbowland" appears on the pop singer's Younger Now album, which came out in September.
The song is a co-write between Parton and Cyrus, the "Jolene" singer explains, and it offers a message of hope and positivity in dark times. "It's really about if we could love one another a little better or be a little kinder, be a little sweeter, we could live in rainbow land," Parton describes. "It's really just about dreaming and hoping that we could all do better. It's a good song for the times right now."
The two singers have a long history — back to infancy for Cyrus, actually. "She was precious then and she's precious and talented now," Parton says of her goddaughter.
The country legend loves to weave in and out of genres and collaborate with others, and she hopes she'll get the opportunity to do something with pop's Katy Perry again soon. The two joined forces at the 2016 ACM Awards for a medley of the legend's hits, and Parton was tentatively set to appear on Perry's 2017 album.
"I actually had wanted to sing with Katy on her new album, she had given me a song that she hoped I could sing," Parton explains, adding that the harmonies proved to be too difficult. But she's adamant the two will work together again, saying: "We'll eventually get to do something."
Parton released her first children's album, I Believe in You, on Friday (Oct. 13). She was inspired to write many of the songs based off themes of books in her children's library, Imagination Library. "Chemo Hero" and "Brave Little Soldier" in particular hold special meaning for her, as they were written for her niece, Hannah Dennison, who battled leukemia for multiple years as a child.
"But all the songs have really good messages, they're all singable and lively even if they're about serious subjects; they're fun," Parton says. "I did a twist to where they're not dreadful or depressing."
I Believe in You is available now.
Taste of Country Nights is a syndicated night show which airs on nearly 100 radio stations nationwide. Listen to highlights on iTunes or your Android device.
Listen to Dolly Parton's Interview With Taste of Country Nights
The Most Powerful Country Women of All Time ... Yes, Including Dolly