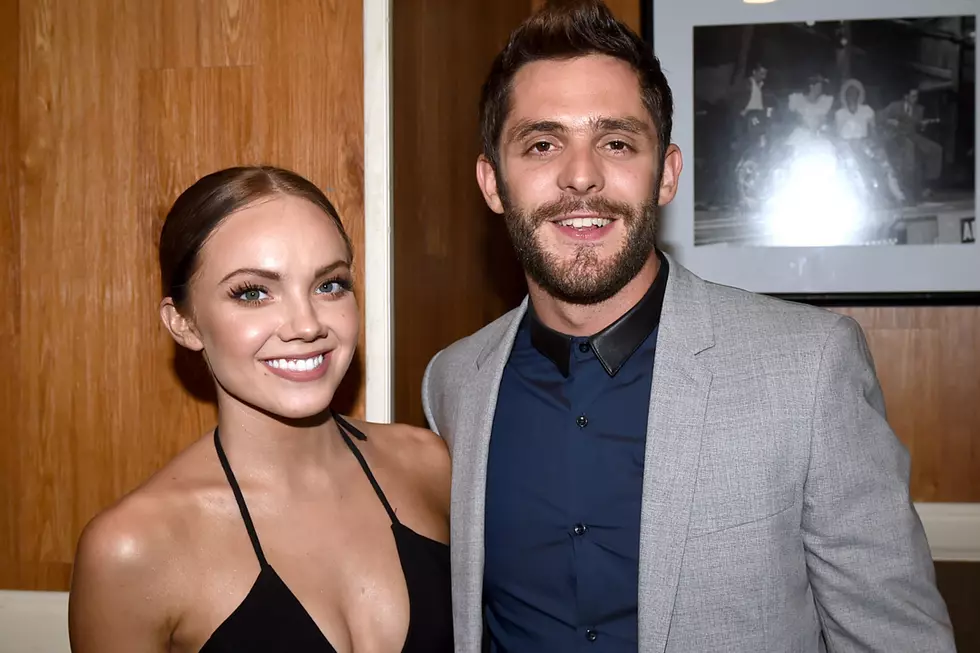 Danielle Bradbery Had 'So Much Fun' Writing With Thomas Rhett
Erika Goldring, Getty Images
The track, co-written by Bradbery, Emily Weisband, Sam Ellis and Rhett while on the Suits and Boots Tour, tells the personal story of a roller coaster relationship, one where the guy is loving his girlfriend one minute -- and the next, he's offering mixed emotions, leading to pain and confusion.
"I personally can relate," she says with a laugh while explaining the story behind the song. "It's really cool and it's real, people go through it. I've had my best friends go through it and I did. So it was really cool to write." 
And writing it with Rhett was particularly special. Offering nothing but praise for the country superstar, Bradbery cites Rhett as an older brother figure, one she always enjoys working with and whose bold writing style is one she hopes to emulate.
"He is an amazing songwriter," she says, saying he brings many quality ideas to the table. "We just had so much fun writing it, which makes it so genuine."
"What Are We Doing" also finds the young singer stepping out of her comfort zone sound-wise, embodying a bit of an R&B vibe. Rhett made a similar impression on his latest album Life Changes with the EDM-influnced "Leave Right Now," with Bradbery commenting that she identifies with Rhett's appreciation for all types of music. "Being in the room with him and just being around him I learn a lot, because he is very 'this is what I want with my music, this is what I like so that's what I'm going to do' and you see it in him," she praises. "He's a great person and then he's just a great artist and entertainer, so I give a lot of credit to him. He's awesome."
I Don't Believe We've Met is available Dec. 1.
The Best Danielle Bradbery Interview, Ever!?