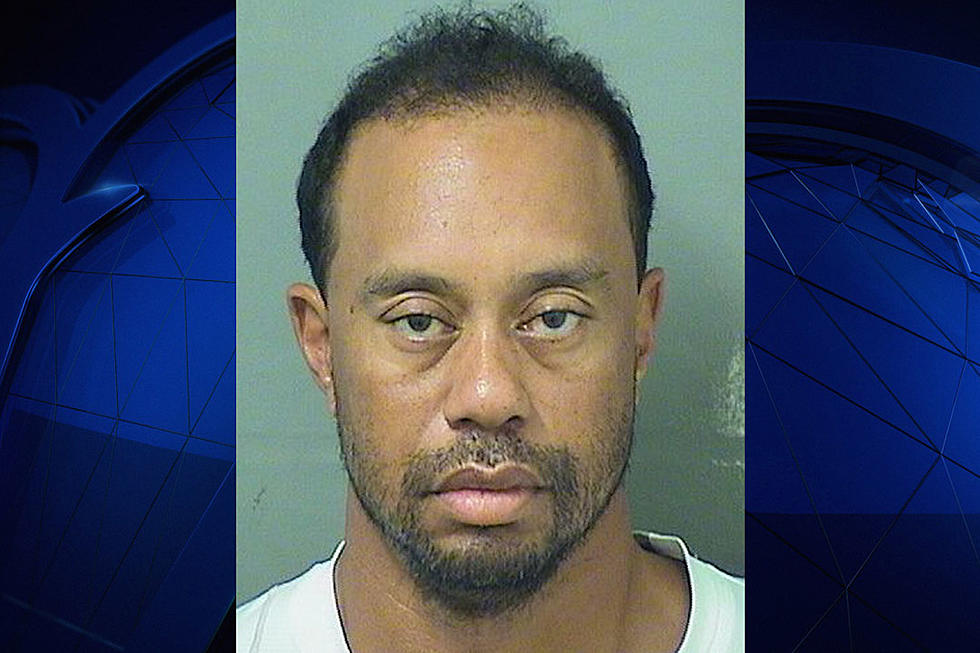 Damn, Homie: Tiger Woods Gets Busted for D.U.I. in Florida; Twitter Reacts
NBC New York
The golf legend was arrested in South Florida early on Monday and charged with driving under the influence of alcohol or drugs, according to an online Palm Beach County Police report.
According to the report, Woods was booked at 7:18 a.m. EST and released several hours later. Neither Woods nor his reps have addressed the incident.
Representatives for the 41-year-old were not immediately available when asked by Reuters to comment.
Woods is one of the most famous athletes in teh world, having held the World Number One ranking for the most consecutive weeks and for the greatest total number of weeks of any golfer. Woods has been awarded PGA Player of the Year a record eleven times and has won 14 professional major golf championships. Woods' latter career has been diminished by injuries and personal scandals. He had his fourth back surgery in April, and said just last week that he doesn't plan to retire from competitive golf.
"I can't twist for another two and a half to three months. Right now, my sole focus is rehab and doing what the doctors tell me. I am concentrating on short-term goals."
Twitter responded to the Tiger news as should be expected--with a humorous "dragging."
Check out some of the reactions to Tiger Woods' arrest below:
10 Most Shocking Arrests in Hip-Hop