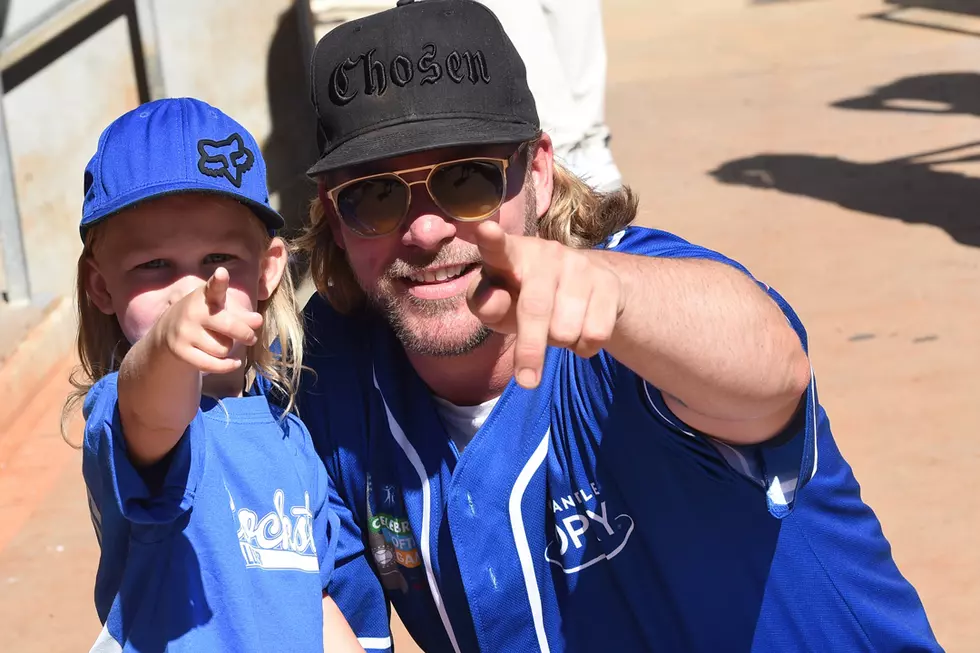 Craig Wayne Boyd's Kids Are Excited to Be Older Siblings to Baby Graydon
Rick Diamond, Getty Images
The Voice star Craig Wayne Boyd and his wife Taylor recently welcomed a new baby, Graydon Scott, into the world and the newborn has already made a big impact.
Boyd's two other children — 2-year-old Dakota and 5-year-old Jaxon — are taking to their roles as big sister and brother with excitement. Dakota is taking after her father in the music department, coming up with a sweet little song about her dad's sleepless nights taking care of the new baby.
"My daughter just turned two and she's singing a little song that she's made up called 'Up All Night, Sleep All Day.' Yep, that's exactly what's going on," Boyd admits. "She kept singing 'up all night, up all night' and I was like 'alright, we're going to add sleep all day in there.' So we're going to see what happens with that one. Her first co-write," he jokes.
While Dakota is writing songs about her new brother, Jaxon is ready for Graydon to catch up to his level. "Jaxon has taken over his slot as big brother and is constantly doting on little Graydon," the singer says. "He's ready for him to grow up already. He's already like picking out what bicycle he's going to ride and I was like 'Buddy, he's got a few years, let's not make him grow up too fast.'"
Graydon was born in Nashville on Dec. 28 at 10:18PM, weighing 6 lbs., 4 oz. at delivery. His given name is significant — he was named after Boyd's great-grandfather, who had a genetic distinction he passed on to the singer. "Incidentally, he had a white skunk stripe down the front of his head of his hair, and Graydon means 'son of the gray one' or 'the gray-haired one,'" Boyd explains. "And that skunk stripe has started coming in on my head and that was kind of why I was like, 'Oh wait, this is kind of crazy.'"
Country Music's Most Successful The Voice Contestants