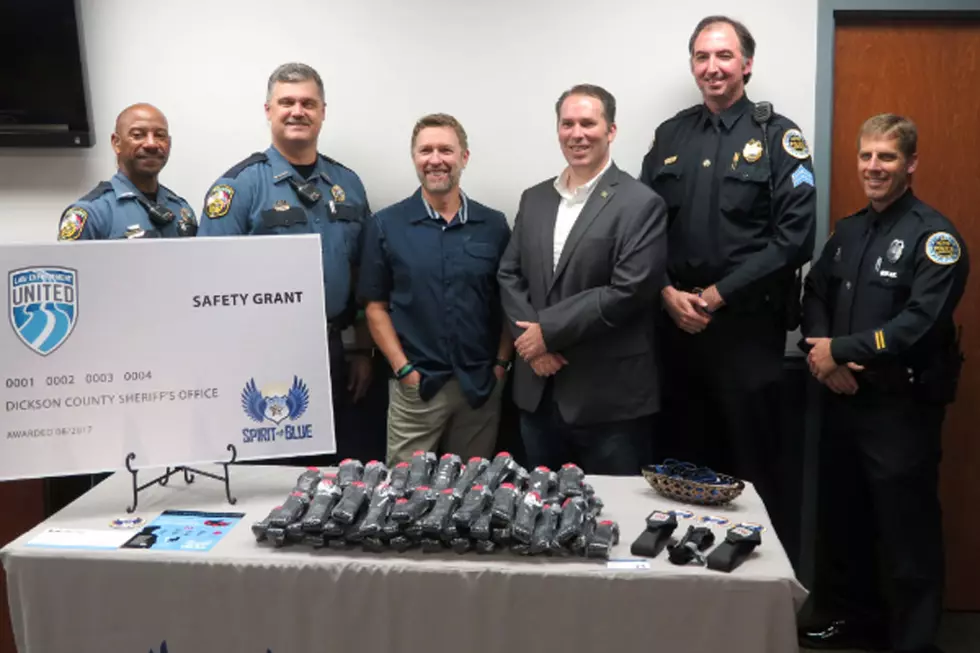 Craig Morgan Presents Grant to Former Sheriff's Office
Monarch Publicity
Craig Morgan is all about giving back to those who serve and now he's partnering with the Spirit of Blue Foundation to provide vital equipment to his local sheriff's department in the form of a grant.
The country music star and Spirit of Blue Foundation have donated a more than $4,000 grant to the Dickson County Sheriff's Office that will provide them with necessary safety equipment like tourniquets and tactical belt holders. The grant is the first of Spirit of Blue's 2017 Tourniquet Project campaign. Morgan, a native of Kingston Springs, Tenn., used to work as a deputy at the Dickson County Sheriff's Office before making it big in country music.
"Having served as a deputy with the Sheriff's Office, I know firsthand how critical it is to have this kind of lifesaving equipment available for all of our men and women on the force," Morgan says in a press release. "I'm glad for the opportunity to take part in this donation to Dickson County and proud to help kick off Spirit of Blue's Tourniquet Project Campaign."
"These tourniquets could mean the difference between life and death for any one of our deputies who are out there putting their service to Dickson County ahead of themselves on a daily basis.  We are very appreciative of what Craig Morgan and the Spirit of Blue are doing for us here," adds Sheriff Jeffrey Bledsoe of the Dickson County Sheriff's Office.
Morgan is set to hit the road on his 2017 American Stories Tour in the fall, kicking off at the Beacon Theatre in Hopewell, Va., on Sept. 29.
Country Artists Who Have Served Their Country