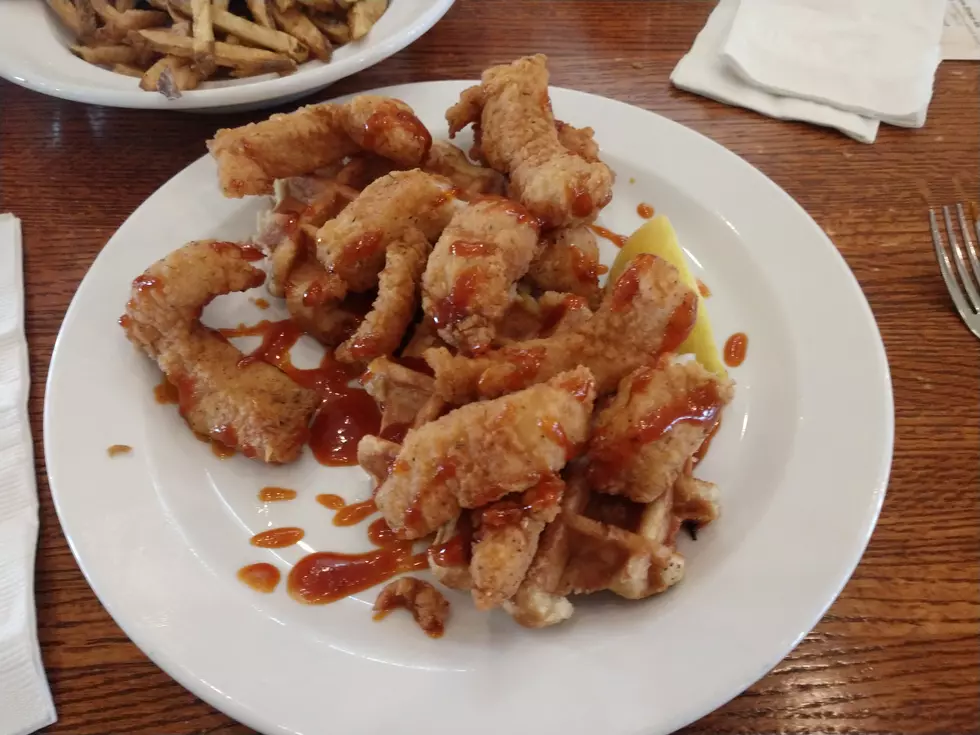 Catfish Charlie's Goes Great with National Catfish Day!
Photo Credit: Steve Pulaski
Chalk it up to a 72-pound flathead swimming around in the Missouri River, but I've had catfish on the mind for the last 24 hours. Also swimming in my head is a trip I took with my father and some friends to Dubuque's very own Catfish Charlie's last month. It was my first experience at the seafood restaurant since moving to the area — and not my last.
What better time to visit one of Dubuque's premier seafood restaurants than on June 25th, 2022? This Saturday is National Catfish Day, a proclamation made by President Ronald Reagan back in 1987. The goal of the holiday was to recognize "the value of farm-raised catfish." At that time, catfish was the third most popular finned fish consumed in the United States.
As of 2020, it remains on the list of most consumed aquatic species, coming in at number eight behind such favorites as shrimp and cod.
Catfish Charlie's offers the titular fish in a few different ways. You can opt for the catfish fingers as an appetizer, accompanied by a side of red pepper aioli. Or for a heartier meal, you can go for the catfish club: a catfish filet on grilled Texas toast with Swiss cheese, bacon, lettuce, and tomato.
Spicing up the aforementioned catfish fingers is an option too. If you peak at Charlie's Cajun menu, you'll find their catfish creole dish. It's catfish fingers doused in creole sauce with jasmine rice; as close to NOLA as you can probably find in Dubuque. The worlds of catfish and shrimp collide with the Cajun catfish and shrimp creole platter as well. That dish boasts catfish fingers and sautéed shrimp with parmesan cream creole, also served with jasmine rice.
My group opted for the catfish fingers that day, and they were indeed delectable. For an entrée, I sidestepped the catfish, however, and opted for one of my top five favorite dishes: chicken and waffles. The curse of living in the Midwest and enjoying southern cuisine and seafood (truthfully, I enjoy it more than most meats) is (a) it's tough to find truly great seafood in this region and (b) it's even harder to find fresh chicken and waffles.
Catfish Charlie's is an ideal spot; one of the best I've tried in my brief time in the Tri-States. With National Catfish Day on June 25th, consider making it your meal for the day. With their quality, I don't think you'll regret it.
Catfish Charlie's is located at 1630 East 16th Street in Dubuque.
LOOK: Food history from the year you were born
From product innovations to major recalls,
Stacker
researched what happened in food history every year since 1921, according to news and government sources.